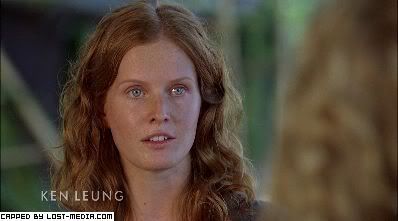 As I've stated in a earlier post I don't like new characters, or at least if they aren't well known actors and low and behold that this one is a B!tch she is just annoying at the start of this episode, but in all honesty the only "good guys" of this new batch characters would be Jeremy Davies and the helicopter pilot.
Last night's episode was a heavy Desmond episode and it seems like the show has gone in that direction since his reappearance in season 2 going further in season 3. I like that he's a great character and his romantic situation with Penny is sweet. Much like the Jin and Sun situation.
Desmond Flashes back instead of forward like he did in season 3 we aren't unaware of his "abilities" but they are finally explained in this episode.
The year is 1996 and Desmond is once again in the army, he is training but also has lost all memory of his time on the island, Desmond accompanied by Sayid go on to the freighter ship to meet some new characters. Now it was great to see a familiar face, some of you may remember this face from 3:10 to Yuma so I was happy to see it again on this show. The new characters seem hostile right off the back, because of Desmond's condition.
We are introduced to someone in the sick bay who has been in a lot of movies from the 80's buy you may remember him much like me from this movie:
He also has Desmond's condition due to being to close to the island.
Desmond is told by Daniel that he must meet him in the past to help him with his condition in the future. Its quite cool to see that time travel is in this show it was shown a little in season 3 but it felt much like Daniel explains, a concious time travel in the mind. He is also told to survive he needs to find a anchor to keep his barring Desmond can think of only one person for that.
In a promise made 8 years in the past, Desmond calls Penny and tells her that he loves her and always will. It is one of the most dramatic and heart felt moments in the series it almost had me in tears, these characters have gone through so much in their lives so to finally see them say what they have tried to for years is just great.
This moment is only 1 up'ed by the end of Season 1 when Jin and Sun say good bye to each other.
The episode ends with what may be a hint to Daniel's condition as well and that he may be time traveling as well, over all a fantastic episode better than last weeks I hope the show just gets better from here!