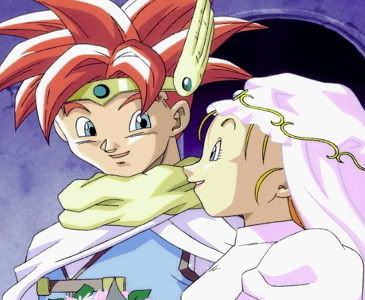 In honor of our fav. holiday a website posted what they thought were the top ten couples in video games, not everyone is included like Mario and Peach but they are just a obvious couple so thats why I think they went with a different route. You can check it out
HERE
A science museum in Washington is showing all the ins and outs of Darth Vadors helmet so if you live in that area check it out, if you are like me just click
HERE
and dream about being there.
EA posted new pictures of what might be a new zapper for the Wii-mote, people are buzzing and saying that it might be for a new game they are releasing for the Wii called NERF blast,  I would pick it up if this rumor is true. Also it works like a real NERF gun.
The artwork for Okami on the Wii was released and it looks pretty good, I never played it on the PS2 because I was waiting for it to be a greatest hits, but I will pick up this one for sure!
And last but not least a trailer for Pineapple express this movie is looking better and better. Check out the trailer before its taken down.
BTW it was a really slow news day I guess its still early but it feels like its been a slow week.